What Are My Health Coverage Options Outside of OEP and AEP?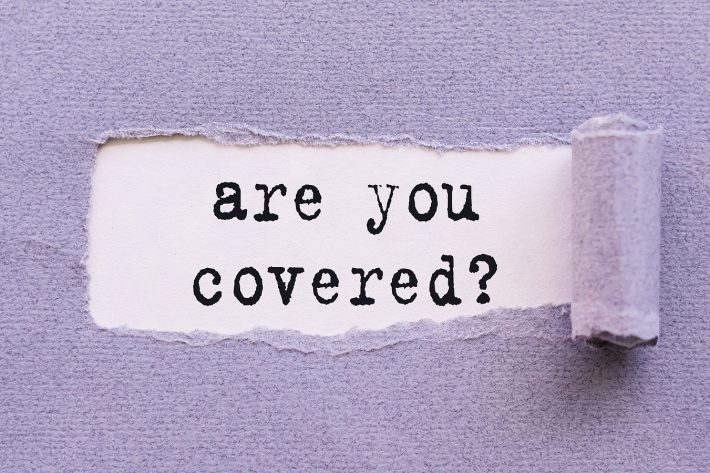 While many people enroll in their health insurance during the Open Enrollment Period (OEP, for those under 65 years old) and the Annual Enrollment Period (AEP, for Medicare beneficiaries), those are not the only times in the year where you can sign up for health coverage. There are still options available outside of OEP and AEP for individuals, families, and businesses looking for health coverage.
Health Coverage Options Outside of OEP
Special Enrollment Period (SEP) – Change in Household: If you have a significant change in your household status, you will be eligible to explore health insurance options. Examples of this SEP include marriage or children (either birthed, adopted, or fostered).
Special Enrollment Period (SEP) – Loss of Coverage: Loosing minimum essential health coverage qualifies you to explore and enroll in a new plan. Examples of this SEP include losing job-based coverage, turning 26 and losing access to a parent's health plan, and losing eligibility of Medicare or Medicaid.
Special Enrollment Period (SEP) – Change in Residence: Health insurance plans are dependent on your primary residence, so moving offers new health coverage options available to you and your family. Examples of this SEP include moving to a different zip code, a student moving to or from where they attend school, a seasonal worker moving to or from where they live and work, and a move to or from a shelter or transitional housing.
Special Enrollment Period (SEP) – Change in Eligibility: If you experience a shift in eligibility, an opportunity opens to revisit your healthcare coverage. Examples of this SEP include a change in income that affects the coverage you qualify for, becoming a U.S citizen, gaining or maintaining the status of a federally recognized tribe or an Alaska Native Claim Settlement Act Corporation shareholder, and leaving incarceration.
Supplemental Health Insurance: Supplemental coverage options available outside of the OEP include dental, vision, disability, critical care, life, accident, and other wellness solutions. For individuals under 65, short-term insurance plans are also available in most states and can act as a bridge to get you to the next Open Enrollment. Please note – not all options are ACA compliant outside of OEP.
Health Coverage Options Outside of AEP
Initial Enrollment Period (IEP): For those new to Medicare, the IEP offers the first opportunity to enroll in Parts A and B through the Social Security Administration. Your IEP begins three months before the month of your 65th birthday and ends three months after the month of your 65th birthday (for a total of 7 months).
General Enrollment Period (GEP): The GEP is open every year from January 1st to March 31st and allows you to enroll in Medicare Part B if you missed the deadline during the AEP, and beneficiaries who have to pay a premium for Medicare Part A must sign up for Part A during the GEP if you didn't enroll during your initial enrollment period. However, you may experience a late enrollment penalty and coverage does not go into effect until July 1st.
Medicare Supplement Open Enrollment Period: The Medicare Supplement Open Enrollment Period only happens once unless you meet certain qualifications. It begins the month you turn 65 and lasts for a period of 6 months. During that time, you can enroll in a Medicare Supplement plan if you're already enrolled in Parts A and B.
Medicare Advantage Open Enrollment Period: The Medicare Advantage Open Enrollment Period lasts from January 1 to March 31 of each year. If you are enrolled in a Medicare Advantage plan already, you can make changes to your coverage during this period. Some restrictions may be in place for changing plans including once you switch during the window period, and the plan is locked in for the remainder of the year.
Special Enrollment Period (SEP): You may qualify for a SEP if you lose or need to alter your Medicare plan due to certain life events and circumstances, such as changes in your employment status or residence.
Health Coverage Options for Businesses
Health coverage options for businesses are available year-round. Health Reimbursement Arrangements, also known as HRAs, provide individual health solutions for employees and their families. HRAs are not group insurance or a one-size-fits-all solution – instead, this health coverage option offers an employer contribution to an approved health insurance solution. HRAs offer flexibility for employees and allow them to choose the best health coverage plan for their specific needs.
Call LIG Solutions Today to Discover Your Health Insurance Options
LIG Solutions licensed advisors can walk through options that are available to you and your family outside of OEP or AEP. LIG Solutions works with national insurance carriers across the US and has access to a full suite of supplemental coverage, Medicare/supplementals, and HRAs/business options.
The team at LIG Solutions offers transparent, free consultations regarding your health insurance options. We'll discuss what you're looking for in a plan as well as available options that would suit your specific situation. As brokers, we have access to all private insurance and Marketplace health coverage plans, so you can feel confident that all options will be considered and any questions you have will be answered. We're here and ready to help you find the best plan for your needs and budget.
Call 888-230-0222 to be connected to a LIG licensed agent today.
*Disclaimer: Medicare is available to some individuals under the age of 65 in limited circumstances. LIG Solutions is not affiliated with the U.S. government or federal Medicare program. LIG Solutions complies with applicable federal civil rights laws and does not discriminate on the basis of race, color, national origin, age, disability, or sex. We do not offer every plan available in your area. Any information we provide is limited to those plans we do offer in your area. Please contact Medicare.gov or (800) MEDICARE to get information on all of your options.
____________________________
Get the Insurance You Need and Save Today!