Reminder: Complete Your Yearly Medicare Review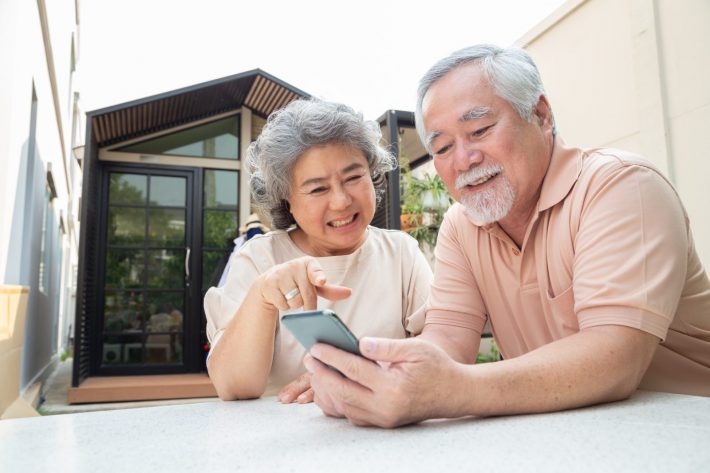 Have you completed a yearly review of your Medicare plan benefits?
If you answered no, know that you are not alone. A recent study conducted by the Kaiser Family Foundation found that seven out of ten Medicare beneficiaries did not compare their plan options in past Medicare annual enrollment periods.
We understand that allowing your Medicare coverage to automatically renew each year is an effortless way to ensure health coverage. While allowing the automatic renewal may seem easier, you could be doing yourself a disservice by not reviewing your options. Each year can bring about changes affecting your health insurance coverage, including lifestyle changes or even the Medicare plan options themselves. You could be saving money each month simply by taking the time to make sure the Medicare plan you are in still makes the most sense for your needs.
At LIG Solutions, our experts recommend reviewing your Medicare plan options yearly during the Annual Enrollment Period.
Why You Should Compare Medicare Plan Options During the Annual Enrollment Period
The Medicare Annual Enrollment Period (AEP) takes place every year between October 15th and December 7th. During this time, Medicare beneficiaries have access to next year's plan options and can make updates to their coverage.
There are three primary reasons you may want to compare your Medicare plan options annually.
Lifestyle needs can change. We aren't always able to anticipate what life throws at us – and this could affect your health coverage. Maybe you find that you use your Medicare insurance differently than you had planned, whether you see the doctor less than you had anticipated or an additional medication is added to your routine. Much can change in a year, and it's important to update your health insurance to suit your lifestyle.
Plan benefits can change. Not all Medicare coverage includes the same benefits, and even year-to-year, benefits can change. Review and evaluate any differences in coverage to ensure your plan is still working for your needs.
New benefits may be available. Plans offer varied service providers, healthcare services, and total costs – and new benefit options can become available at any time.
How Do I Review My Medicare Coverage?
If you're looking to review your current Medicare coverage, you may be curious about what to look for when comparing plan options. We recommend reviewing four main categories:
Included benefits. Medicare Advantage and Supplemental plans differ in the benefits they offer, and these benefits could change year to year. Each plan will have a detailed explanation of benefits that outlines what exactly is covered. We recommend you have a list of all benefits you would like to see covered under your plan while evaluating options.
Total cost of health coverage. Beyond the monthly premium, also keep in mind that deductibles, coinsurance, copays, and drug costs should be factored into your total cost of health coverage.
Network of healthcare providers. Your network of healthcare providers includes doctors, hospitals, and pharmacies that you can receive services from at a discounted rate from your health insurance provider. If you would like to continue receiving care from a specific provider, keep this in mind when reviewing your Medicare options.
Prescription coverage. For those who take prescriptions or would like to protect themselves in case of medication changes, you may want to evaluate plan options which include prescription coverage. Each plan will have a formulary, which is a list of covered prescription drugs that you have access to.
Contact the Team at LIG Solutions for Your FREE Medicare Plan Comparison
While comparing Medicare plan options can seem overwhelming, take comfort in the fact that you don't have to do this alone.
LIG Solutions offers transparent, free consultations regarding your Medicare coverage options. We'll discuss what you're looking for in a plan as well as available options that would suit your specific situation. As brokers, we have access to all private insurance and Marketplace health coverage plans, so you can feel confident that all options will be considered and any questions you have will be answered. We're here and ready to help you find the best plan for your needs and budget.
Call 888-230-0222 to be connected to a LIG licensed agent today.
*Disclaimer: Medicare is available to some individuals under the age of 65 in limited circumstances. LIG Solutions is not affiliated with the U.S. government or federal Medicare program. LIG Solutions complies with applicable federal civil rights laws and does not discriminate on the basis of race, color, national origin, age, disability, or sex.
____________________________
Get the Insurance You Need and Save Today!