LIG Health and Wellness Round-up – Fall 2021 Edition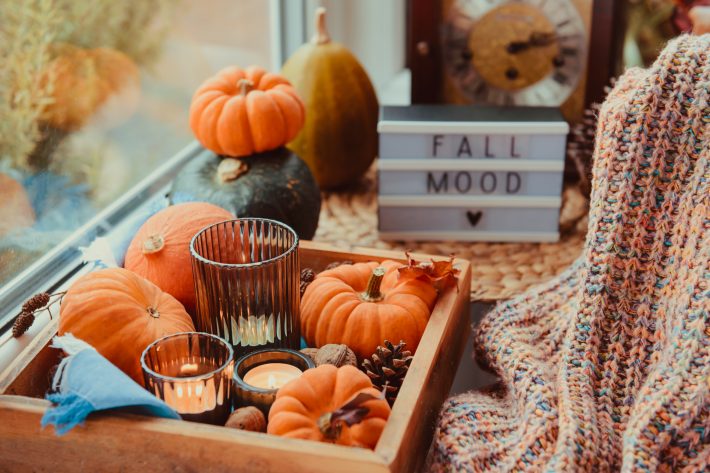 FALL 2021 Edition: Healthy Living Ideas from around the Internet – The information below comes from some of the leading experts and information resources on healthy living. LIG has curated these articles to help keep you up to date on the latest news, trends, and data on leading a healthier lifestyle which can help save you money and keep your health care cost down when paired with the benefits of your health coverage.
From Healthy Living to Health Eating and your Mental Health you will find resources below that can help keep you and your family healthy throughout 2021.
Healthy Living:
Doing This Walking Workout Every Day Could Help You Live Longer:
www.yahoo.com/lifestyle/doing-walking-workout-every-day-210144921.html
Is It Possible to Get Too Much Sleep? Here's What Scientists Think:
www.sciencealert.com/oversleeping-is-not-bad-for-you-according-to-experts-but-don-t-make-it-a-habit
This Healthy Habit Can Help Reduce Your Alzheimer's Risk in 12 Minutes a Day—and It's Totally Free:
www.yahoo.com/lifestyle/healthy-habit-help-reduce-alzheimer-191613577.html
____________________________
Healthy Eating:
Eating This Type of Diet Can Reduce Chronic Pain and Inflammation—and You Don't Have to Give Up Pasta or Wine:
www.yahoo.com/lifestyle/eating-type-diet-reduce-chronic-211922928.html
25 Healthy Desserts That Can Be Made in a 9×13:
www.yahoo.com/lifestyle/25-healthy-desserts-made-9×13-090000237.html
Healthy & Fun Road Trip Snacks For The Whole Family, From An RD:
www.mindbodygreen.com/articles/healthy-road-trip-snacks
6 Foods That Are Less Nutritious When You Reheat Them:
www.huffpost.com/entry/foods-nutrition-reheat-leftovers_l_60958f53e4b0ae3c687e5065
One delicious way to cut your risk of Type 2 diabetes, according to a study of 7,000 people:
www.marketwatch.com/story/one-healthy-and-delicious-way-to-cut-your-risk-of-type-2-diabetes-according-to-a-study-of-7000-people-2021-06-02
____________________________
Mental Health:
This Healthy Habit Can Help Reduce Your Dementia Risk—and It Has Nothing to Do with Diet or Exercise:
www.yahoo.com/lifestyle/healthy-habit-help-reduce-dementia-193922766.html
Older Adults Who 'Feel Younger' Tend to Live Longer:
www.healthline.com/health-news/older-adults-who-feel-younger-tend-to-live-longer
There's a Perfect Number of Days to Work From Home, and It's 2:
www.theatlantic.com/health/archive/2021/05/work-from-home-2-days-a-week/618841
A Tidal Wave of Employee Burnout Is Coming. Here Are 3 Actions to Take Right Now:
www.inc.com/eric-mosley/a-tidal-wave-of-employee-burnout-is-coming-here-are-3-actions-to-take-right-now.html
Work can wait. Your mental health can't. How to make the most of a break:
www.cnn.com/2021/06/10/health/work-break-mental-health-wellness/index.html
____________________________
LIG Solutions is not affiliated with any of these information sources and this data is provided as a resource to help promote a healthy lifestyle. These curate articles are not intended to be medical advice and if you have questions about this information please talk with your physician or a trained medical professional to see if these ideas may be beneficial for you.
Call 866-230-0222 to be connected to a LIG licensed agent today!
Disclaimer: LIG Solutions complies with applicable federal civil rights laws and does not discriminate on the basis of race, color, national origin, age, disability, or sex.
---
Get the Insurance You Need and Save Today!