LIG Solutions Joins Industry Leaders in Founding the HRA Council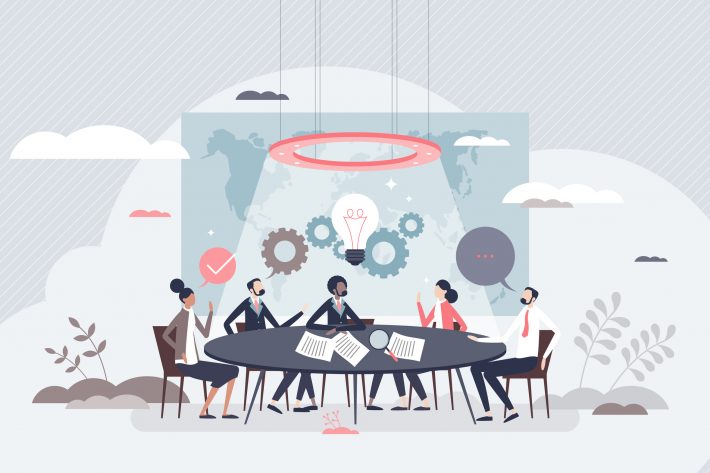 Cleveland, Ohio (August 30, 2021) — There is a growing shift away from traditional group health plans as employers and employees alike seek more responsive and cost-efficient options.
A beacon helping employers and employees in this pursuit are health reimbursement arrangement (HRA) plans. HRAs realize cost savings related to employee health insurance benefits programs for companies but continue to deliver flexible and customized coverage options for employees.
To help advocate the value of HRA plans, LIG Solutions has become a founding member of the HRA Council, a non-partisan advocacy group representing a diverse group of insurance carriers, brokerage firms, benefits consultants, and HRA administrators.
"Our participation in the HRA Council reaffirms LIG's commitment to offering innovative healthcare insurance products that deliver cost savings, flexibility and better ROI for both employers and employees," said Jason Farro, CEO of LIG Solutions. "We look forward to working collaboratively with our industry peers to educate employers and policymakers on the value of HRAs."
LIG has offered HRA plans in its suite of offerings since 2019 and believes they have the potential to change the traditional group healthcare market.
Tim McNichols, Executive Director of Partnerships for LIG Solutions, said being an early adopter and advocate of HRAs has allowed the company to build a deep well of experience with the plans.
"Our experience with HRA plans gives us the chance to better educate companies, affinity organizations, and associations along with their membership on exactly what an HRA plan can and cannot do, and how they can realize the maximum benefit from their participation," said McNichols.
Why HRA Plans Work?
De-emphasizes the one size fits all approach and offers an innovative solution to traditional health insurance programs.
Affordable low monthly costs for employers and employees.
Flexible coverage for full-time and part-time, those working in different states, and at a variety of life-stages.
Major medical ACA plans, Medicare and supplemental options including dental/vision/hearing, critical care, accident, life insurance and disability coverage can be added.
HRAs do not have restrictions based on business size or employee participation.
With more than 30 years of combined experience in the health, life, and Medicare insurance industry, LIG has successfully distributed more than 60,000 insurance policies nationwide per year and delivers member benefit programs centered on health and wellness initiatives to drive retention and engagement with the communities/marketplaces they serve.
About LIG Solutions
LIG Solutions provides comprehensive, turn-key health insurance solutions for individuals, families, businesses, and groups across the country in the individual and Medicare market. Established in 2009, LIG Solutions helps members shop and enroll in the health insurance coverage that best serves each individual's needs while keeping in mind access and affordability. The team at LIG Solutions is licensed in all 50 states and works with leading national, regional, and local insurance carriers.